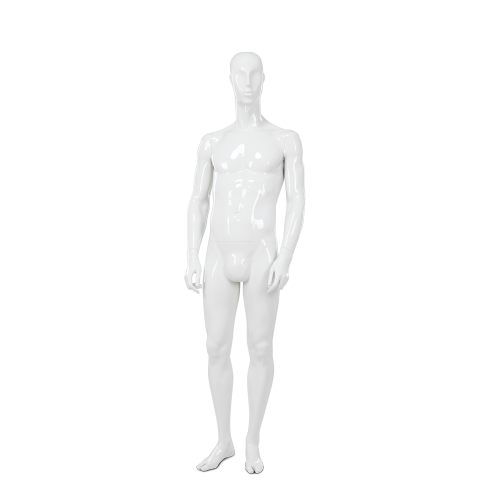 M4210DH
As a variation on our Blend abstract mannequins female/male collection, there is the Blend semi-abstract. Almost identical to the Blend abstract; the positions are the same and the only difference between the two is the semi-abstract head which has facial features.
Even though there is a distinguished differents the females are still grounded with a hint of 'laissez-faire' and the males keep their 'je ne sais quoi' attitude.
Blend female/male mannequins have an optional choice of heads; standard on stock are the abstract heads without features and semi-abstract heads with facial features. The possibilities however are endless and everything is possible on your request.
Standard available in high gloss RAL9002 but can be ordered in other colors upon request. These female/male semi-abstract mannequins include a round glass base, come in our Hans Boodt user friendly box and the Flexfit® program is standard on this collection.
The Blend collection has an optional choice of heads: Detachable abstract head or detachable semi-abstract head with facial features.
Height: 189 cm.
Shoulders: 59 cm.
Chest: 95 cm.
Waist: 77 cm.
Hips: 92 cm.
Heel: 2 cm.
Shoe size: 43 cm.